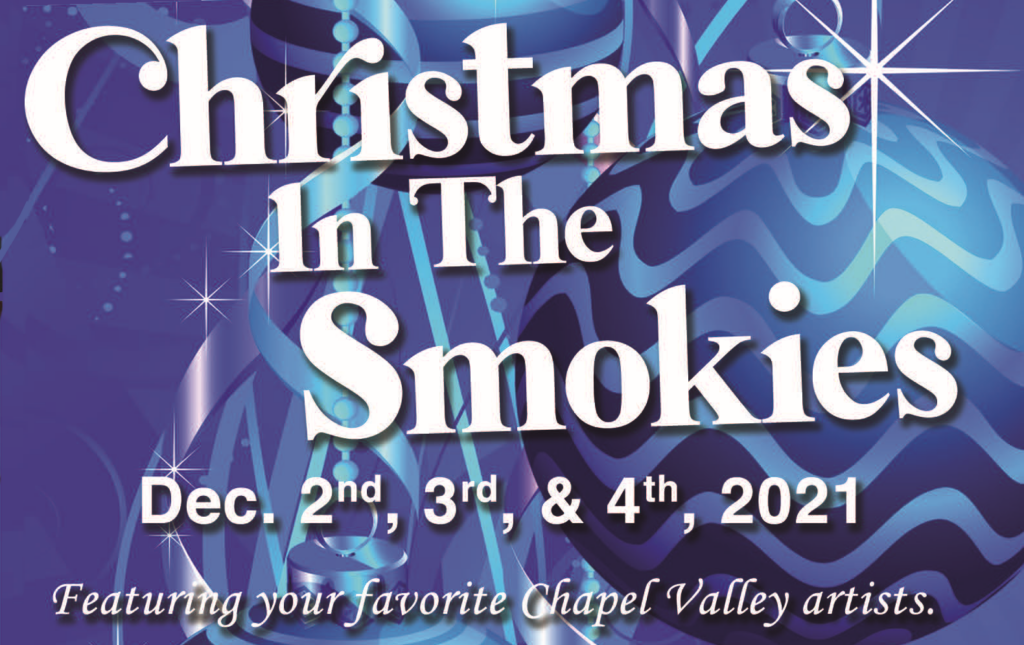 Come join us for one of the most memorable, fun-filled, Christmas experiences you have ever had! Pigeon Forge is located in the beautiful foothills of the Smoky Mountains amidst the millions of twinkling Christmas lights. Christmas in the Smokies is three days of fun, fellowship, and music! Each evening you'll be entertained by over a dozen of your favorite Chapel Valley groups and solo artists with awesome gospel music and hilarious comedy. It's a great value and a great way to start your Christmas Season.
You'll begin your Christmas in the Smokies experience with a fun-filled evening of great entertainment with several opportunities for audience participation. The next morning, you'll enjoy food and fellowship with a deluxe breakfast. Following breakfast, be sure to join us for a life-changing worship experience at our morning chapel service with powerful guest speakers and more inspiring music from your favorite artists.
Dinner at Christmas in the Smokies
In the evening, you'll enjoy a delicious dinner and dessert, served to you by the performing artists. On the last day, we'll start the day again with breakfast, followed by a morning chapel service with great Gospel music and another powerful message by a guest speaker. In the afternoon, you will sit down to an elegant, Traditional Christmas Dinner of turkey, ham, and all the trimmings, served to you, again, by the artists. For the evening's concert, you will enjoy a touching Christmas Program depicting the real "reason for the season" by the artists and staff along with other great Gospel music. SonShine Promotions is confident that you will have one of the most entertaining, uplifting, encouraging, and heartfelt Christmas experiences of your life at Christmas In The Smokies. Once you've experienced it, you'll want to make it an annual tradition for the whole family, or perhaps your church group!
Once again, MainStay Suites of Pigeon Forge, will be hosting Christmas In The Smokies. MainStay is a modern, upscale hotel with elegant furnishings and a feeling of home. Each room is a luxurious suite, with a full kitchen and a lounge area complete with sleeper sofa. The property also has indoor swimming facilities and a well equipped health club for our more active guests. The property is also well equipped to handle the needs of those with physical challenges. Located just 2 blocks off the main thoroughfare in Pigeon Forge, MainStay Suites is just minutes away from any of the hundreds of activities in Pigeon Forge. You can leave your car parked at the hotel and take a trolley into town for just 50 cents. Your one low fee covers 3 nights of lodging, breakfast, 2 dinners, tickets to all entertainment and activities (including chapel services and nightly concerts).
Pigeon Forge is the gateway to the Smoky Mountains National Park and is world renowned for its outlets, specialty shops, restaurants, and other family activities. You'll have ample opportunities and free time to enjoy the sights and sounds. During this time of year the town is decorated with millions of Christmas lights that will amaze you.
Monthly payments can be made. Second payment of $200 due by July 15th. Balance must be paid by November 1.
SPACE IS LIMITED AND IT FILLS UP QUICKLY SO BE SURE AND REGISTER EARLY. TO REGISTER, SEND A DEPOSIT OF $50 PER PERSON TO THE ADDRESS BELOW. YOU MAY ALSO CALL YOUR REGISTRATION IN USING A CREDIT CARD. ALL ACCOMMODATIONS MUST BE BOOKED THROUGH SONSHINE PROMOTIONS. There will be a 3% surcharge for credit card payments.
Sonshine Promotions, P.O. Box 99, Sharps Chapel, TN 37866
(865) 278-3681
Be sure to let them now you'll be coming with the Brad Davis Family!