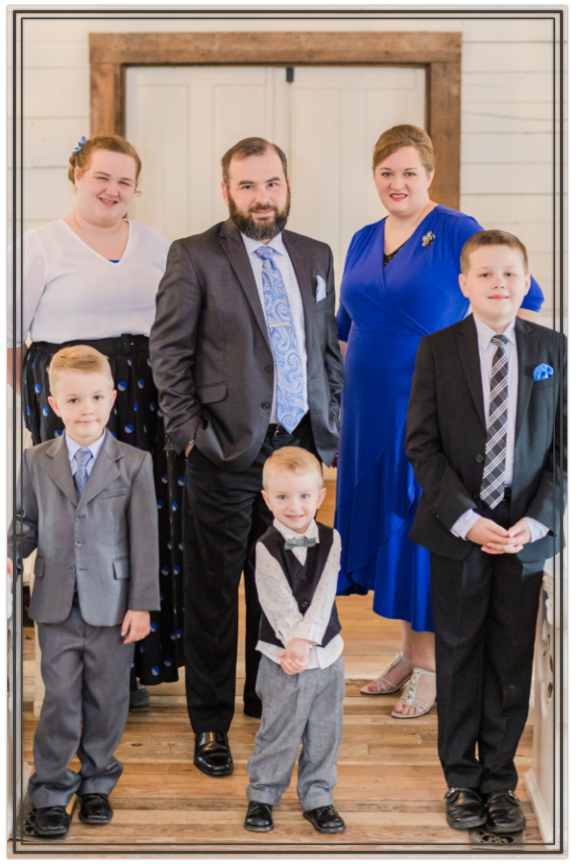 Our Ministry
The Brad Davis Family is a family group featuring Brad, Gillian, and their children. They are available for concerts as well as special services and events, revivals and camp meetings.
Brad is also an ordained minister, and Gillian is an accomplished pianist, and they can provide the music, leading worship as well as special music and preaching for revivals and other events, as needed, or just the music for those who may already have an evangelist scheduled.
Our Story
Brad and Gillian have been involved in music ministry throughout their entire relationship (and before). They met in Bible College where they sang together in the choir as well as being part of several groups who traveled across the country singing as representatives of the school.
Since their marriage in 2004 they have served as music directors in several churches, and also assisted in or provided the music for revivals, conferences, and camp meetings.
Brad has sung previously with several gospel groups, most recently holding the baritone position with the quartet Paul's Journey until their retirement in 2019. He is also an ordained minister, and though his primary focus is evangelism, he has also filled the pulpit for traveling ministers or churches in between pastors on occasion.
Gillian is not only a great vocalist but is also a talented pianist. During the years Brad was on the road with other groups, she filled the position of music minister in their local church, a position they still hold together on a part time basis, leading worship when they aren't on the road.
They've been blessed with 4 beautiful children - a daughter who is now in her teens and sings full time the soprano part with the group, and 3 sons who also enjoy singing and charming audiences everywhere.
Apart from their individual talents and experience, together they are an anointed, spirit-filled group, whose goal each time they take the stage is to present the gospel of Jesus Christ, see believers encouraged, and sinners come to know Christ as their personal Saviour.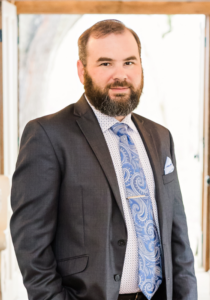 Brad
Vocalist, Licensed Minister, Musician
Former baritone for Paul's Journey, Brad has a heart for ministry and evangelism. When he's not working or singing, he enjoys listening to music, hunting, fishing and eating ice cream (not necessarily in that order).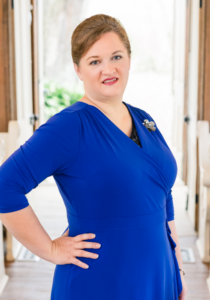 Gillian
Vocalist, Pianist
Homeschooling Mama, musician, bookkeeper, graphic designer and master of disorganization - these are just few of the titles she holds. When she's not making music, educating children, breaking up fights, running the house or anything else important, she enjoys...silence (a lot of other things, too, like crafting, outdoorsy things, reading books, and fixing things. But mostly silence).
Now for the rest of the family.
Over the years, the Lord has seen fit to bless this home with four beautiful children. Like most kids who are privileged to be born into a minister's home, they've been in the church and exposed to music their whole lives, as well, but on their own have begun to express an interest in becoming involved in this ministry. As their parents, we are grateful to be able to share this opportunity to serve with them.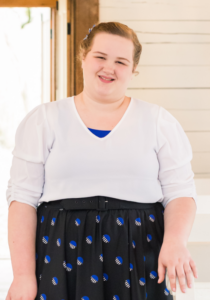 Juliana
Eldest Child & Commander in Chief
of Attempting to Make the Boys Behave
When she's not bossing her brothers around (her full-time job), she can usually be found cooking (mostly desserts for her daddy) or reading. She also enjoys painting, crafts, drama, Bible Quizzing, and listening to quartets with dad.
Juliana loves to sing, and has been working on picking up parts, and also does a great job learning new songs on the fly.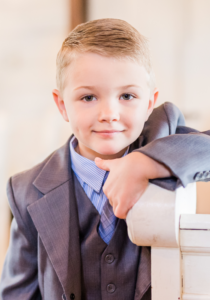 Joshua
CEO (Chief Entertainment Officer) 
The oldest of the 'Little Guys', Joshua loves giraffes, watermelons, pizza, anything red, and making people laugh.  He is often found batting his eyes and using his dimples and grin to their full advantage, charming old ladies AND their younger counterparts as well.
Can frequently be found with a microphone in hand, dancing and singing songs of his own composition. Plans to be a fireman, write songs, and sing with Dad when he grows up.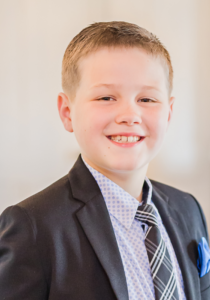 Jonathan
Oldest Boy and Mastermind of Mischief
Jonathan is the energy in the family - if there's something exciting, mildly dangerous, loud & boisterous going on, you'll probably find him right in the middle of it - or, most likely, heading it up.  Loves superheros,  fast vehicles, looking at pictures in books (NOT to be confused with reading), and building things .
He, too, likes to sing, and often asks if it's their turn to sing in church again yet. He currently aspires to be a police officer and drummer for Dad & Mom when he grows up.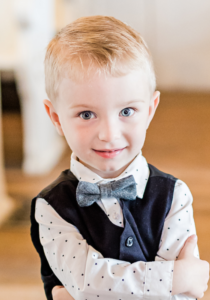 Jacob
The baby of the family, Jacob enjoys ordering his big brothers and sister around,  loving on the cat (much to the cat's dismay), roaring like a lion (or bear...or dinosaur...), discovering all the hidden candy in the house, snuggling with Mom & Dad and just being generally cute.
Can also be found frequently attempting to steal the microphone from his older brother in order to perform his own song and dance routine.